The Southern Pines Chevrolet Buick GMC Advantage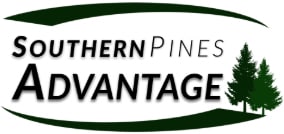 The Southern Pines Automotive Group is committed to providing our customers with the most exceptional shopping experience and prided upon serving the communities of Southern Pines, Aberdeen and Pinehurst for over 30 years. Your worry-free ownership starts here!
SHOP SOUTHERN PINES WITH CONFIDENCE
Over 30 years serving Southern Pines community
Perfect Price Right from the Start
$50 Gas Voucher
Worry Free Guarantee Vehicle Exchange Program
Get MORE for your Trade
Vehicle Protection Program
Certified Service Technicians
Competitive Financing Offers
SOUTHERN PINES PERFECT PRICING
The Southern Pines Automotive Group promises all used cars pricing offers at aggressive MARKET BASED PRICING. We use high tech automotive tools to survey vehicle pricing from over 70,000 trusted websites to ensure that our Southern Pines family and customers receive Real-Time Market Pricing on every pre-owned vehicle we sell.
We value our customers and community and our 30 years of business has shown that pricing our vehicles competitively from the start of the shopping process helps save time purchasing your next vehicle.
We are committed to providing our customers with exceptional service during every visit to our dealership. To continue our efforts to enhance your Southern Pines experience, we offer a on all new and qualifying used vehicles purchased from our dealership.
$50 GAS VOUCHER FOR SHOPPING
Southern Pines Automotive Group understands that buying a vehicle is a big decision and we're here to give you the added peace of mind! We already take the hassle out of worrying about our used vehicle pricing, but if our vehicle still does not suit your needs or expectations, you'll receive a $50 gas voucher in the mail for test driving and shopping with us!
VEHICLE EXCHANGE PROGRAM
Making a decision on a vehicle purchase has NEVER been so stress free!! If during the first 3 days or 150 miles of your lease or purchase of a Certified Pre-Owned vehicle (whichever comes first) and you're not fully satisfied feel free to try any other vehicle in our available inventory.
TRADE-IN
Looking to sell your car or trade it in? If you're looking to get more value for your vehicle, Southern Pines Auto appraises all trade-in vehicles at up to 120% over Kelly Blue Book value!
Kelly Blue Book has collected data for over 100 years on almost every vehicle on the market and we use their pricing guide and market analysis to help us determine what's the best value for your vehicle!
VEHICLE PROTECTION PROGRAM
If you saw 2 identical cars on the lot, but one had been repaired after a wreck, which one would you choose? The problem is that once a car has been damaged, it's worth a lot less money. As much as 30% less!
This is called diminished value and with the use of vehicle history reporting services, it's likely to affect you when you decide to sell or trade in your car. While your car insurance will pay to repair the damage to your car, it will not protect the value of your car. But don't worry, now you may be able to protect your car from diminished value with Value Shield.
Value Shield is not insurance, it's a way for you to get up to $4,000 more when you trade in or sell your car, even if it's been in an accident. Wouldn't it be great to have the piece of mind that Value Shield can give you?